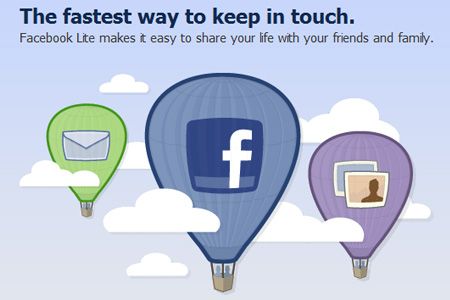 Popular social networking platform Facebook has introduced a lighter version for those who have a slow internet speed. The lighter version loads faster than the full version as it features the basic functions of Facebook.
The lighter version would have wall postings, photo and video uploads, events and profile search and browsing. The lighter version does not support any applications or special boxes. The users can switch to-and-fro the lighter and full version as and when required.
The lighter version would also be available in other languages as it is introduced in more countries. Lighter version is available in India (for obvious reason - slow internet speed) and US.